THE 25 DAYS OF CHRIST
A NEW TRADITION FOR A CHRIST CENTERED CHRISTMAS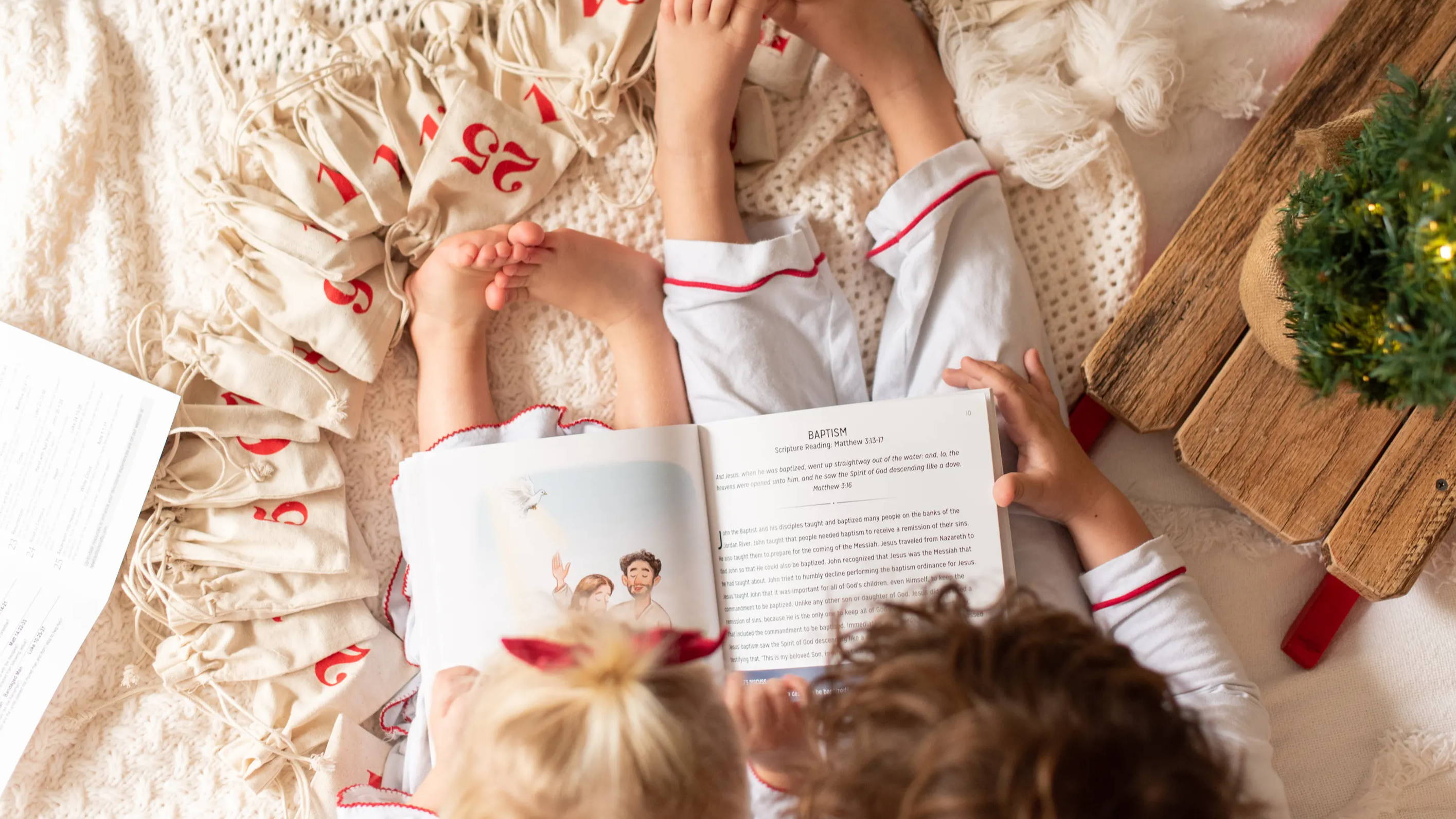 FIND YOUR FOCUS
More than ever families are feeling the pull to create a Christ centered home. One that is focused on teaching and living the example that Jesus Christ has set for us. Christmas is the perfect time to slow down, focus on what is most important and spend meaningful time together as a family.
The 25 Days of Christ provides families an opportunity to gather and celebrate Christmas through daily devotionals from the life of Jesus Christ. Our tradition is designed to be hands on and adaptable to engage family members of all ages.
Fill your home this season with the sweet peace that only He can offer.
A TRADITION IN MORE THAN 30,000 HOMES WORLDWIDE
"We purchased the 25 Days of Christ ornament and story set, and it has made a significant difference in how we celebrate the true meaning of Christmas with our young son. This past year we got our son his own Christmas tree and each night we would read one ornament story, watch the short video and my son would put his ornament in his tree. He loved it and wouldn't let us skip a night.
Even though my son is only 4, we had meaningful conversations about the events leading up to our Savior's birth and when Christmas Day finally arrived, my son was quick to remember we were celebrating Jesus's birthday. I am so grateful for this new tradition and it's ability to bring the true spirit of Christmas into our home. I recommend it to everyone I know!"    -Kara